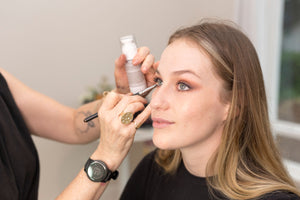 In Studio Consultation
Book a free one-on-one in studio consultation with a qualified makeup artist at Calla Lane Clean Beauty Bar!
Discover and curate the perfect makeup routine for exactly what you need in a warm, friendly and informative environment. Our consultations are designed to help you find your perfect products is the perfect shades and finishes, saving you time and money. You'll leave feeling confident and empowered...on top of feeling your most gorgeous self!