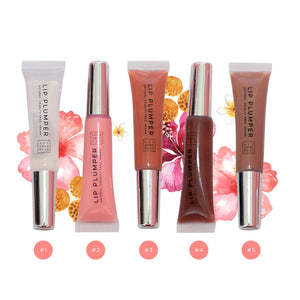 Hey Gorgeous Lip Plumper
This product is:
Vegan and made in South Africa.  
Good for:
These plumpers include Hyaluronic Acid and Hilurlip which plump the skin and minimise the appearance of small vertical lines while protecting the lips from sun damage.
Why we love it:

The combination of ingredients helps to redefine the natural contours of the lips and create a more defined, volumised look.
Shades:
Available in 5 shades.
How to use:
Swipe onto bare lips or use as a lip topper for a glossy lipstick effect.
Ingredients:
Micro-clustered water, Plant derived pigments and fragrances, Plant derived Hyaluronic Acid, Squalane, Hirurlip, Radish Root Filtrate Natural preservative.