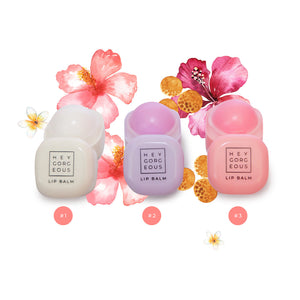 Hey Gorgeous Lip Balm
This product is:
Vegan and made in South Africa.  
Good for:
Nourishing, softening and protecting the lips.
Why we love it:
These lip balms are made with organic butters to nourish and protect the lips leaving them soft and smooth. 
Available in:
1. Vanilla Fudge
2. Blueberry
3. Marshmallow 
Ingredients:
Coconut Oil, Shea Butter, Apricot Kernel Butter, Cosmetic Soy Wax, Plant derived pigments and fragrances.