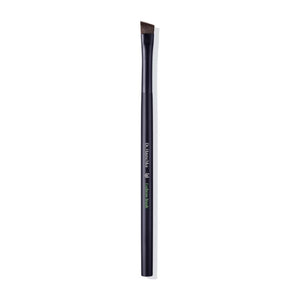 Dr. Hauschka Eye Brow Brush
This brush is good for:
Sculpting and defining the perfect eyebrows. 
Why we love it:
The flat-angled brush with super-soft synthetic bristles allows you to fill in your brows with ease and precision. 
How to use:
Use the brush's tip to fill in small patches and sparse areas.
How to clean:
Wash brush hairs under warm water, creating a gentle lather with a little soap or brush cleaner. Rinse well. Finally, gently squeeze out the brush, carefully stroking it back into shape. Place on a hand towel and leave to dry at room temperature.