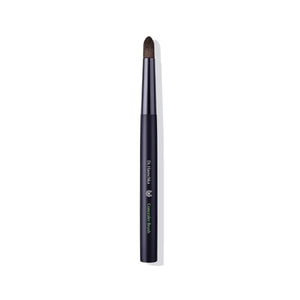 Dr. Hauschka Concealer Brush
This brush is good for:
Even blending and application of concealer.
Why we love it:
The tapered bristles work perfectly with the contours of the face and under the eye area to create a naturally flawless finish. 
How to use:
Apply a small amount of concealer onto the brush and blend using downward strokes to the targeted areas.
How to clean:
Wash brush hairs under warm water, creating a gentle lather with a little soap or brush cleaner. Rinse well. Finally, gently squeeze out the brush, carefully stroking it back into shape. Place on a hand towel and leave to dry at room temperature.